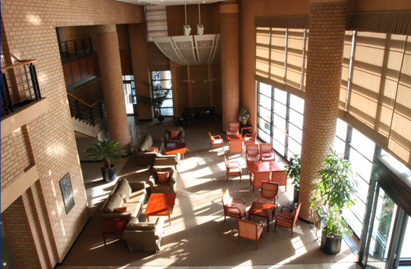 Sangnam Institute of Management, Seoul, Korea
〃 Website : http://sim.yonsei.ac.kr/eng/about/facilities/sim.html
〃 Address : Sangnam Institute of Management Yonsei University 50
Yonsei-ro, Seodaemun-gu Seoul, Korea 120-749
〃 E-mail : Global@sangnam.yonsei.ac.kr
〃 Telephone : +82-2-2123-4267~73 | Fax : +82-2-392-6706
[ Access Map : From Incheon Int' airport to Hotel ]
① Taxi
- If you take a regular taxi (Il-Bahn-Taxi, 일반택시) that is not black, it will cost approximately 60,000 KRW to go directly from the airport to Yonsei University.
If you take a deluxe taxi (Mo-Boem-Taxi, 모범택시), which is black in color, as well as more spacious and comfortable, it will cost about 75,000 KRW.
The taxi fare may vary depending on traffic.
Before you arrive, please verify the location of Sangnam institute of management on the map shown below.
Final destination (최종 도착지) : 연세대학교 상남경영원 (서울시 서대문구 신촌동 연세로 50 상남경영원 ; 02-2123-4560)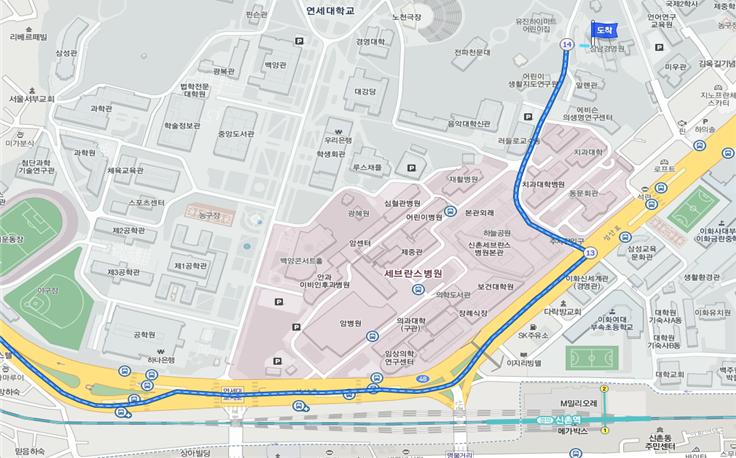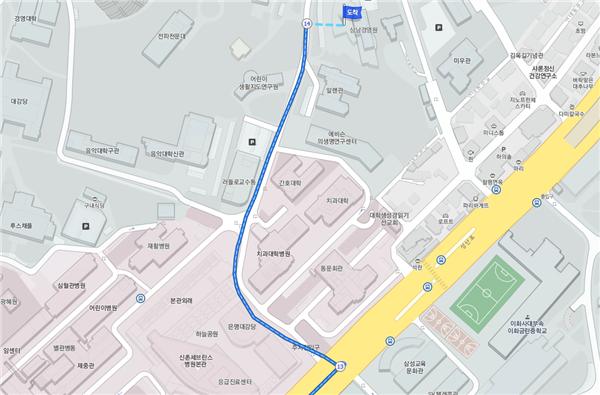 We strongly recommend taking the airport limousine bus from the airport to Ewha woman's univ. back gate;
then take a taxi via Yonsei's East Gate to Sangnam institute of management.
Bus No. 6011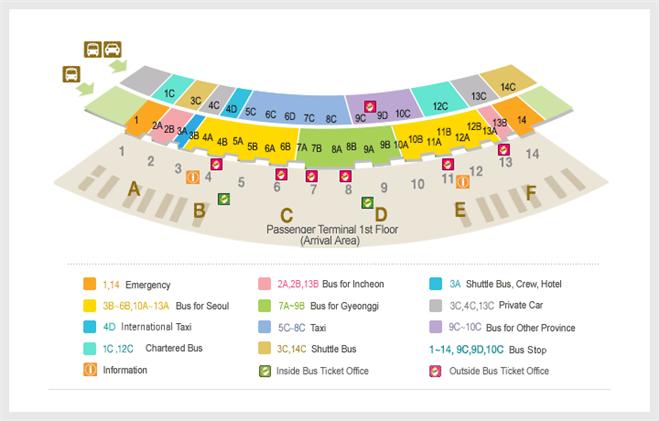 - Passenger Terminal 1st Floor, 5B bus stop
- Detail bus information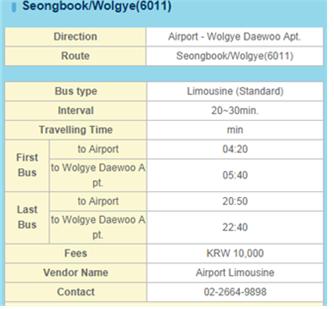 From Bus station: Ewha woman's univ. back gate to hotel

- After getting off the bus no. 6011, you just show this map to the taxi driver. It costs about 4000 KRW.